U.S. Food and Drug Administration Approves Descovy® (emtricitabine, tenofovir alafenamide), Gilead's Third TAF-Based HIV Therapy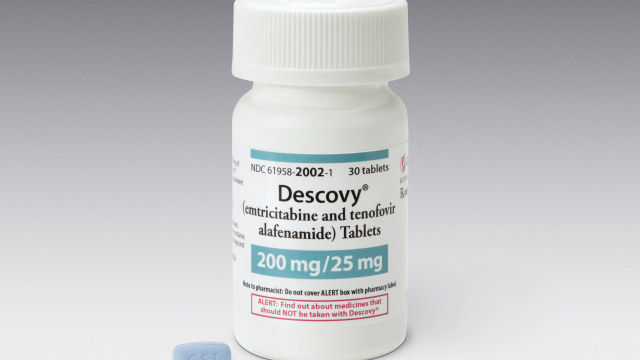 Descovy Bottle with Tablet
Fixed-Dose Combination HIV Treatment Backbone Can Be Paired with Range of Third Agents
Gilead Sciences, Inc. (NASDAQ: GILD) today announced that the U.S. Food and Drug Administration (FDA) has approved Descovy® (emtricitabine 200 mg/tenofovir alafenamide 25 mg, F/TAF), a fixed-dose combination for the treatment of HIV. Descovy is indicated in combination with other antiretroviral agents for the treatment of HIV-1 infection in adults and pediatric patients 12 years of age and older. Descovy is not indicated for use as pre-exposure prophylaxis (PrEP) to reduce the risk of sexually acquired HIV-1 in adults at high risk.
See below for Important Safety Information, within the press release. The full Prescribing Information, including BOXED WARNING, is available for download within the DOCUMENTS tab.
CONTACTS:
Patrick O'Brien, Investors - (650) 522-1936

Ryan McKeel, Media - (650) 377-3548
plus...